Safe and reliable partner in petfood processing

We have been present on the meat market since 1991. In 2004 we opened a modern hall, meeting all European Union standards, for production of the components for petfood.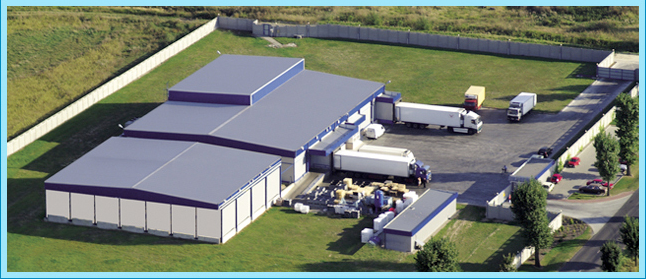 OUR HALL FOR PRODUCTION OF THE COMPONENTS FOR PETFOOD

We have a specialist equipment for crushing and processing of meat elements. We use the metal detector on our technological line. It allows to maintain a high guality and cleanness of our products. We apply plate freezers with high refrigerating capability, which allow us to keep an optimal freshness and guality. At our factory we have also a modern cold store, with the temperature of -25°C.
At each production stage we apply a modern system for identification of each batch and component assortment, i.e., binding procedurę of products Traceability. In this way we can monitor the raw materials from a manufacturer, through the manufacturing process, to the customers. It guarantees the sanitary compatibility reguired by the safety regulations.